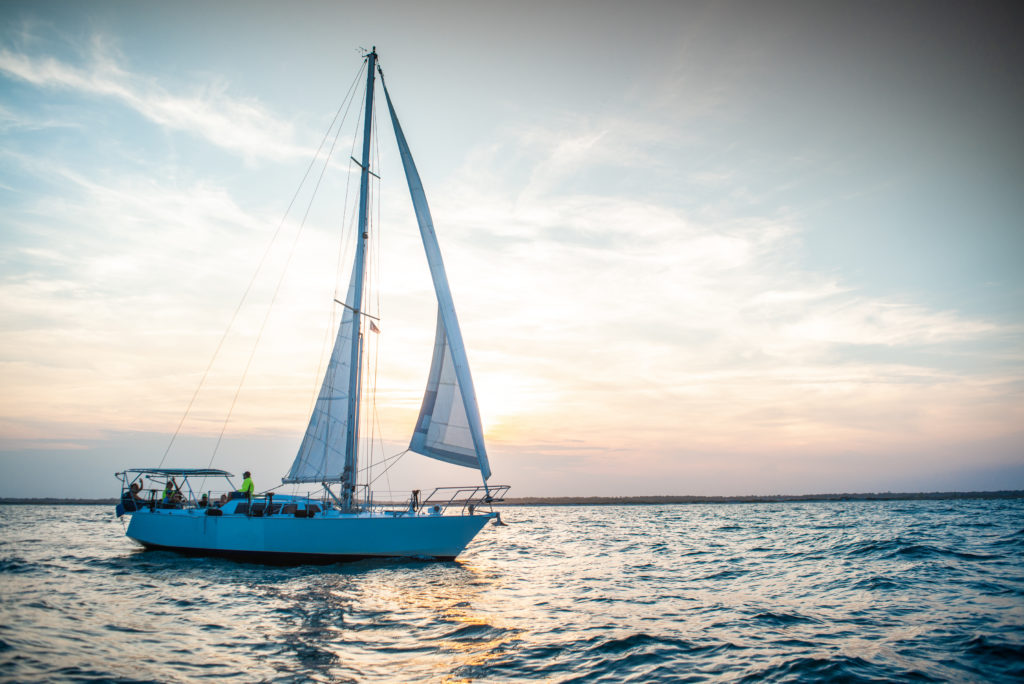 Allana
A 38' Alluminum Sloop that was built in Canada and designed to sail around the world in any seas or conditions. Many components of the boat are redundant and over engineered which makes it favorable for traveling to exotic locations and long voyages. It was built in 1986 and has spent most of her life on the east coast of the US but has sailed throughout the Bahamas and Caribbean as well. She usually sails with a crew of 2 and comfortably accommodates six guest.
Zoe 
is our second largest sail boat and the newest as well. It was purchased in the BVI and sailed back to NC by our own crew in May 2021. It was a great experience for our staff to get some offshore practice and get familiar with the newest member of the fleet. We made great time and had fantastic conditions sailing from the Virgin Islands to Long Island Bahamas to get some fuel and then motor sailed the rest of the way through the Exumas and to the US. Zoe has so many additional ammenties that it makes a great ½ day charter with friends or family. The dinghy adds the additional option to explore local secret spots as well.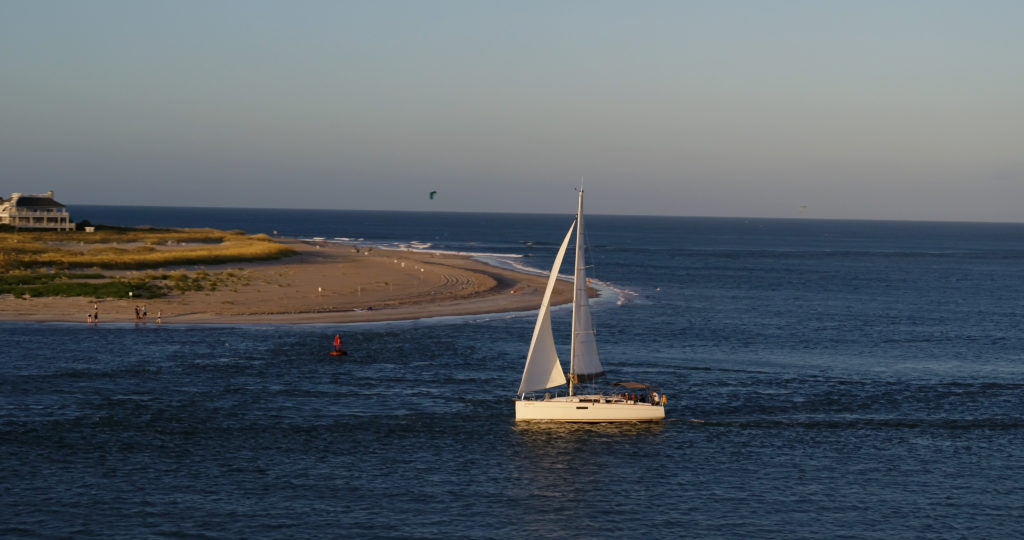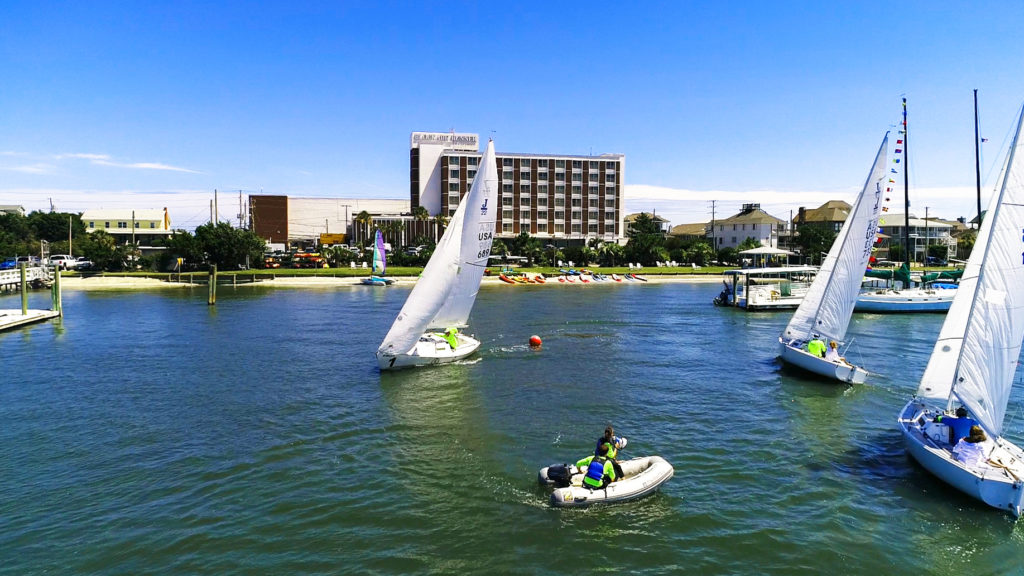 J22's
One of the best keel boats ever made is our primary choice for teaching our ASA 101 courses. We have 3 vessels that we rotate throughout the year and maintain for our students to rent after they complete their course. We got all three J22s from a sailing club in St. Petersburg and thrilled to have taught hundreds of students on them. They are easy and fun to sail and have all the components that new sailors need to understand. They can single handed but always best to have a crew up to 4 total onboard.
Hobie Wave
We also have 3 hobie waves that can be rented and enjoyed by beginners and advanced sailors. The boat can sail with 2-3 adults or similar combination of children with some g.ood wind. Its shallow draft allows it to be sailed all over the marsh and shallower areas.