BLOCKADE RUNNER SAILING CENTER
Let's Sail! Book your sailing adventure now with the Blockade Runner Sailing Center

John Davenport
@username
Couldn't have had a better experience. Not your typical "resort" sailing class. Camryn and Matty were both exceptional. We took the ASA 101 course and we're hooked. Will definitely be back for more advanced classes, and we're looking forward to a Sunset Cruise and daily rentals to improve our skillset in the meantime. Thanks guys!

Jackie Garris
@username
I can't say enough good things - go sail with Blockade Runner. They are flexible with schedules, well priced, and Captain Camryn and Captain Matty are the best around - trust me you will be in good hands. We are lucky to live in the area but would have happily traveled in to sail with them. They make sailing welcoming and accessible to all walks of life and so fun. We started with the sunset cruise last year w/Capt Matty and had such a great time we grabbed a friend of ours who also wanted to learn and came back for the ASA 101 course with Capt Camryn this weekend. My husband and I woke up this morning sad we weren't heading over to get out on the water again with Camryn again today - he was the best instructor we could have hoped for. All 3 of us ended the weekend hooked and can't wait to keep gaining sailing experience with them for years to come.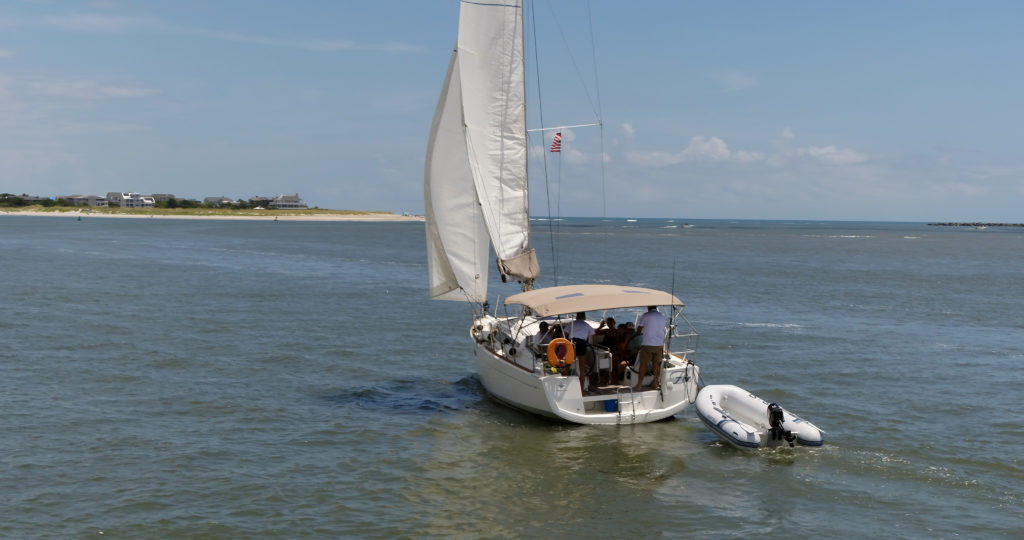 Come aboard as we take you on an adventure of a lifetime! Let the captain and crew do all of the work as you sit back and relax on one of our Sunset Champagne Sails. Or take your family on a trip they will never forget as you explore Masonboro Island on our new Masonboro Adventure Sail.
Learn to sail through the American Sailing Association (ASA) courses we offer for all skill levels.